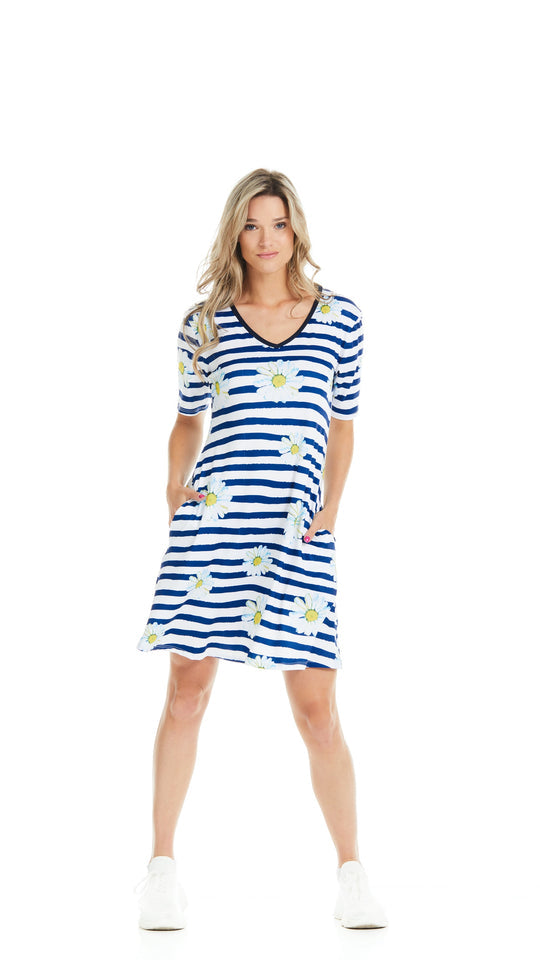 Gitane Milan daisy cap sleeve dress with pockets.
$59.99
Milan V-Neck Skater Dress - This gorgeous design features a skater silhouette which creates a flattering hourglass figure and is perfect for all body types. The short sleeve and v-neck give added dimension and allow room to accessorise with jewellery. This piece would look fabulous when styled with pointed toe-heels and tights. This piece is also available in a range of colors and quirky patterns.

Our proprietary Interlock Twist Yarn (ITY/DTY) is a lightweight yet very strong, smooth, flowy knit fabric with a slight sheen and little body. It is extraordinarily breathable and wrinkle-free material. It has a very soft texture, sleek finish, and just enough stretch making it ideal for all sorts of garments.